The Baths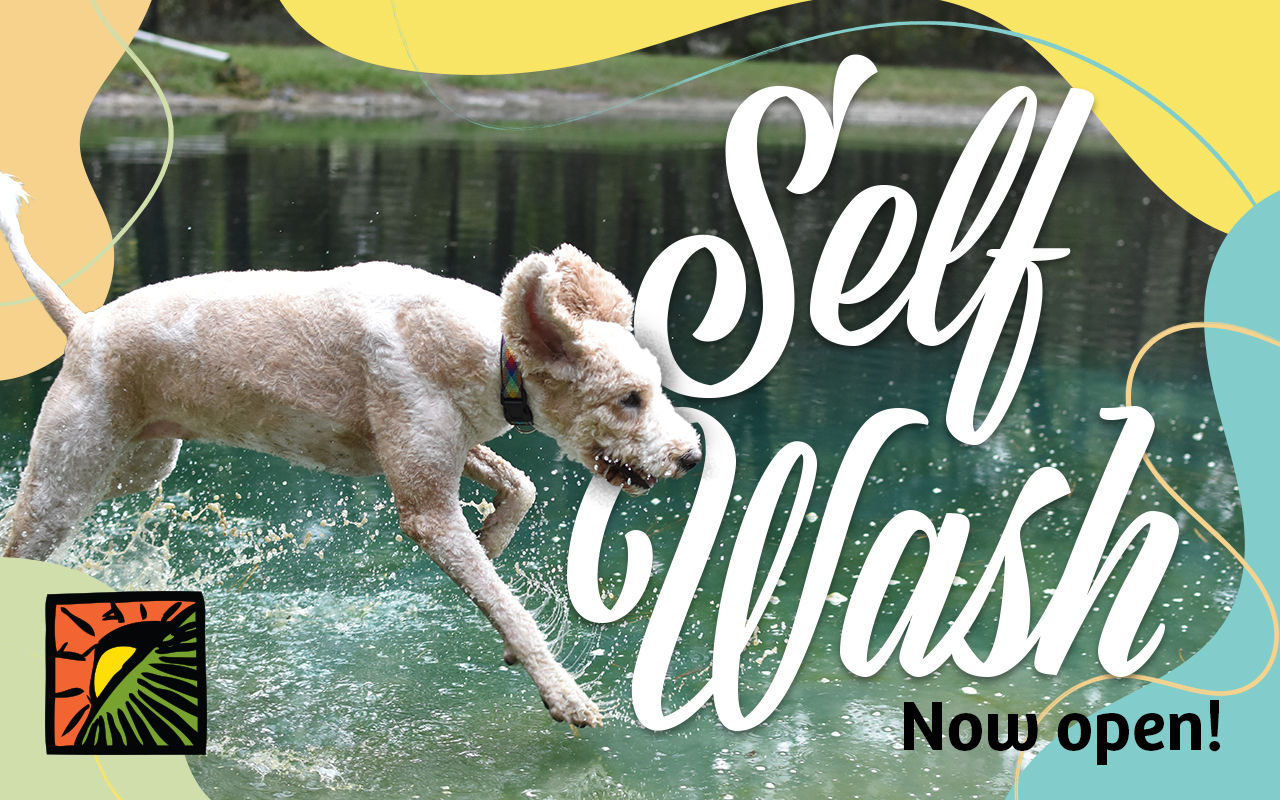 Earth Pets in Gainesville now offers self-wash stations for dogs! We provide everything you need to easily get that dirty dog looking and smelling great! Here are some of the features and benefits of our tubs:
Large, raised tubs for any sized dog.
Shampoo, conditioner, ear cleanser, towels, apron provided.
Air dryers with variable speeds for quick drying.
Frequent buyer program. Buy 10 washes, get 1 FREE.
Ramp available for dogs in need of assistance.
The self-wash is available by either appointment or walk-in. Appointments take precedence, so to ensure you are able to use the tub it is best to call ahead at 352-331-5123 and make an appointment. The time limit is restricted to 30 minutes and starts once you begin washing your dog. An additional session will be charged for any wash that exceeds 30 minutes. The regular price is $15 for any size and any breed of dog. This fee is taxed and per dog. Additional rules and conditions apply and are detailed in the "Doggone Rules" form. This form MUST be completed prior to using the tub and a separate form MUST be completed for each dog using the tub.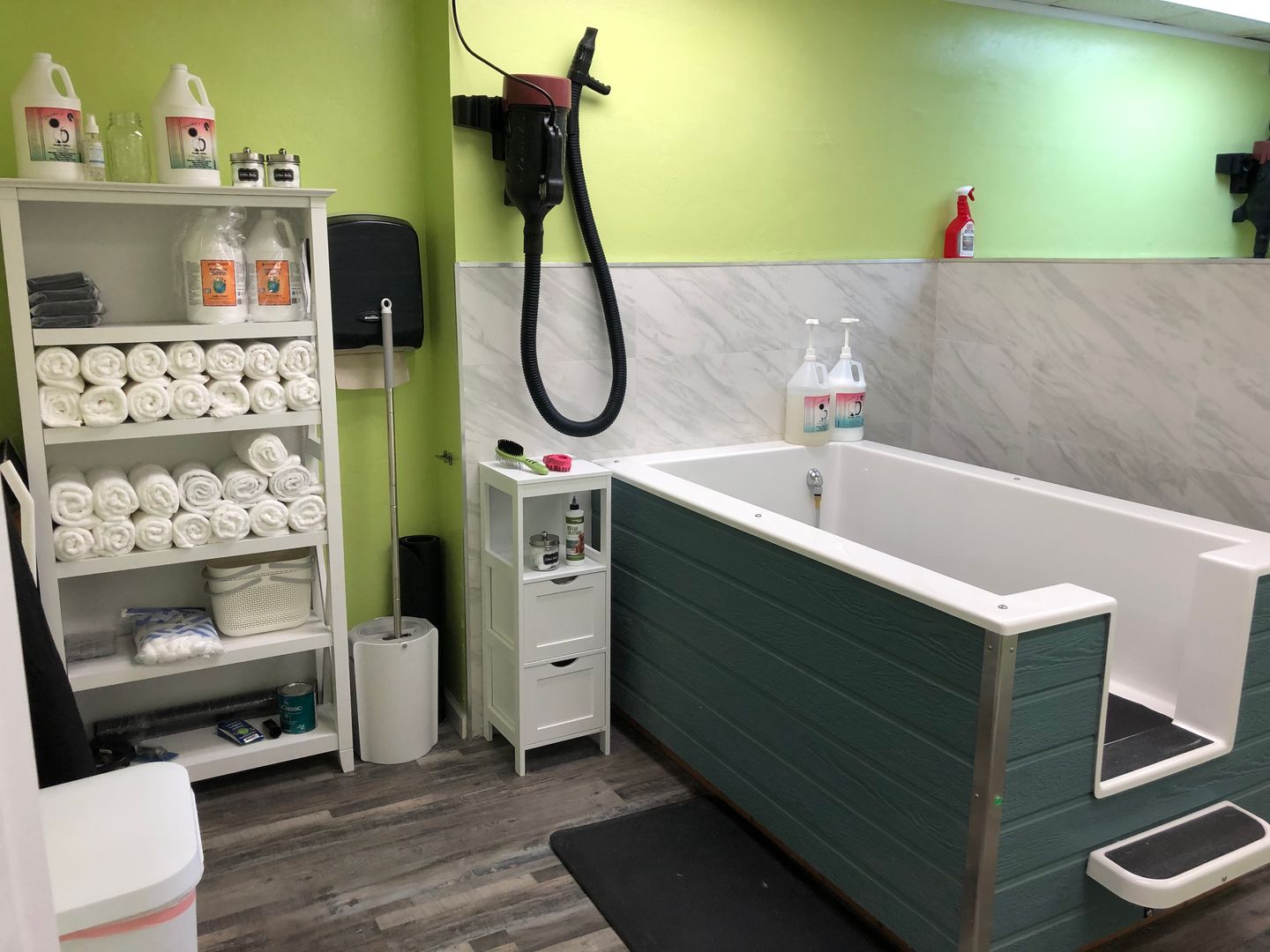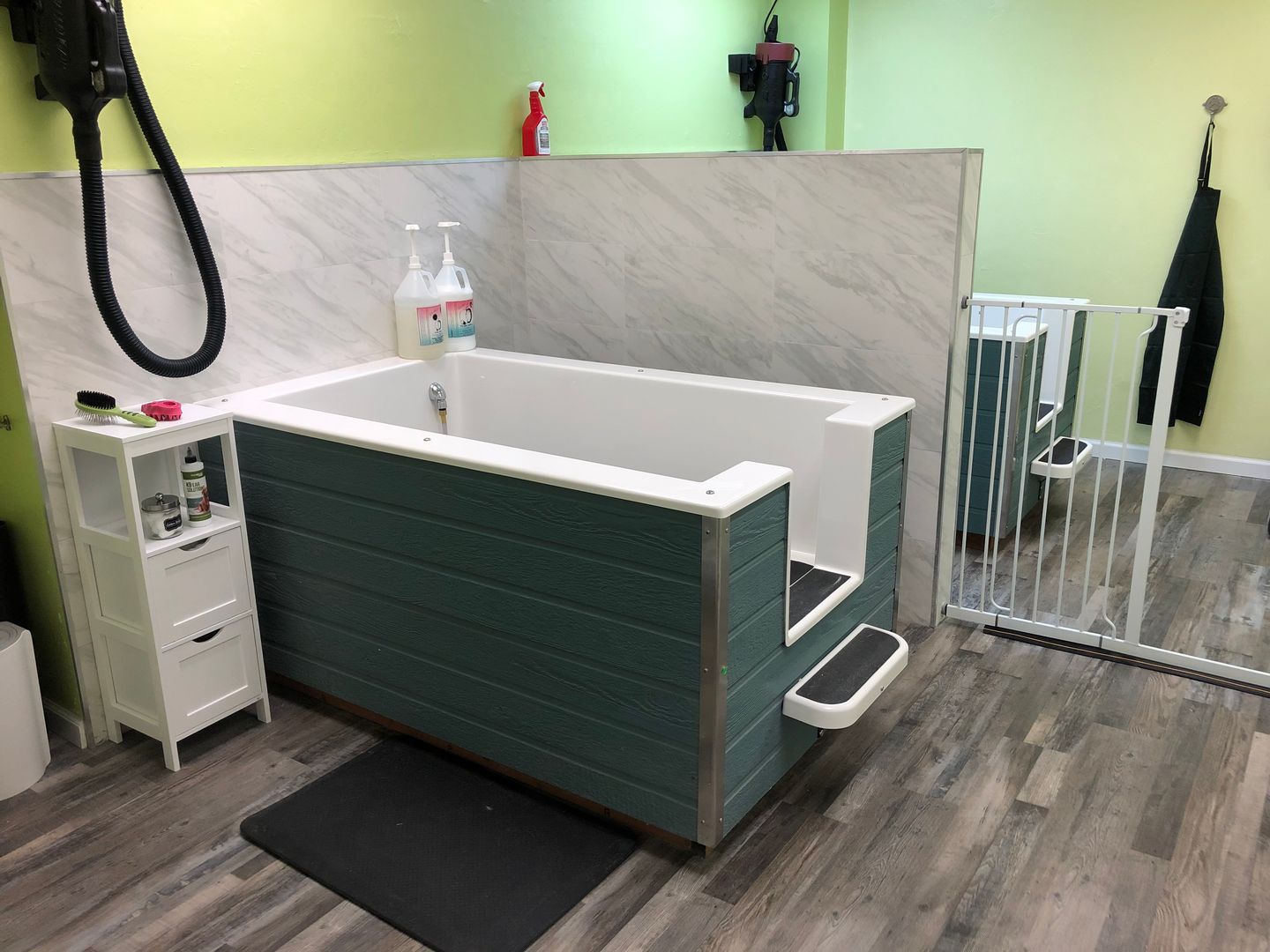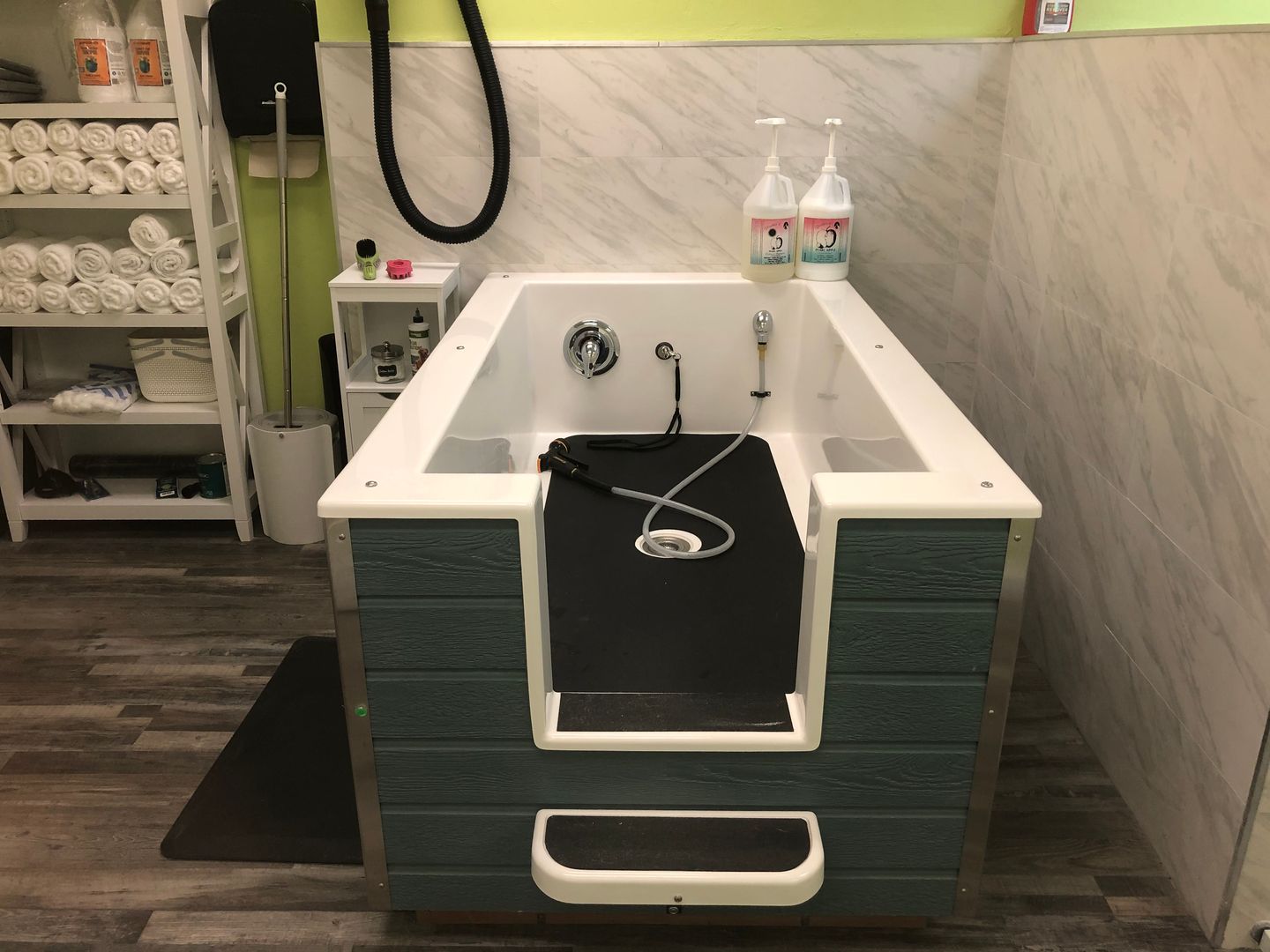 Come visit our pet supply store in Gainesville, FL specializing in quality food, treats, and supplies for cats and dogs.